Quaintrelle (n.) a woman who emphasizes a life of passion, expressed through personal style, leisurely pastimes, charm, and cultivation of life's pleasures. Ready to learn my tips on how to make your home boujee on a budget?
Having been born to parents from different countries, I have been traveling the world since birth. But as every woman should be, I tend to be a tad complex. Although I love exploring the world, I love making a home as well. And I've found inexpensive yet captivating ways to make your home your favorite place to be. I always want my home to feel worthy of a staycation.
Here's my list of 20 Little Luxuries* to make you home your favorite place:
*little luxuries – tips and items to elevate your life in an inexpensive fashion
N°1. Keep pillow spray on your nightstand. It's an inexpensive way to feel frivolous. Use it whenever you remember to.
N°2. Always have flowers. Fake ones are acceptable. You are very busy, after all.
N°3. Candles – The aroma and flame memorize us all. My tip? Find a candle you love – make it your home's signature scent. (As all of us have with perfume.) Buy that candle over and over again, be loyal to it. Cheat on it only for holiday candles. You can find my guide on how to burn a candle properly (to make it last and get your money's worth) here.
N°4. Put art on your walls!
I have commitment issues with what I put on my walls. But I always regret not doing it sooner, and I never think it looks bad. Having something good on your walls is better than waiting years for what's perfect.
N°5. Oh yeah, don't wait years for the perfect anything. You'll just have a really empty, ugly space for a long time. Décor is a constant evolution, not a destination. If you hate it, you'll return it. The only wrong move is to be paralyzed.
N°6. Yes, you could probably make that [art/photo/painting] yourself. But you know you won't. So, just lay down your ego and buy it. Especially if it's from a friend to support their business.
N°7. Always have throws + throw pillows within arm's reach in every room. You can't have luxury without comfort. Trades of Hope has some great fair trade ones, ethically made by women in India who are trying to provide for their families.
N°8. Purchase decorative books (but they MUST be on topics that actually bring you joy). Here are my favorites from Amazon!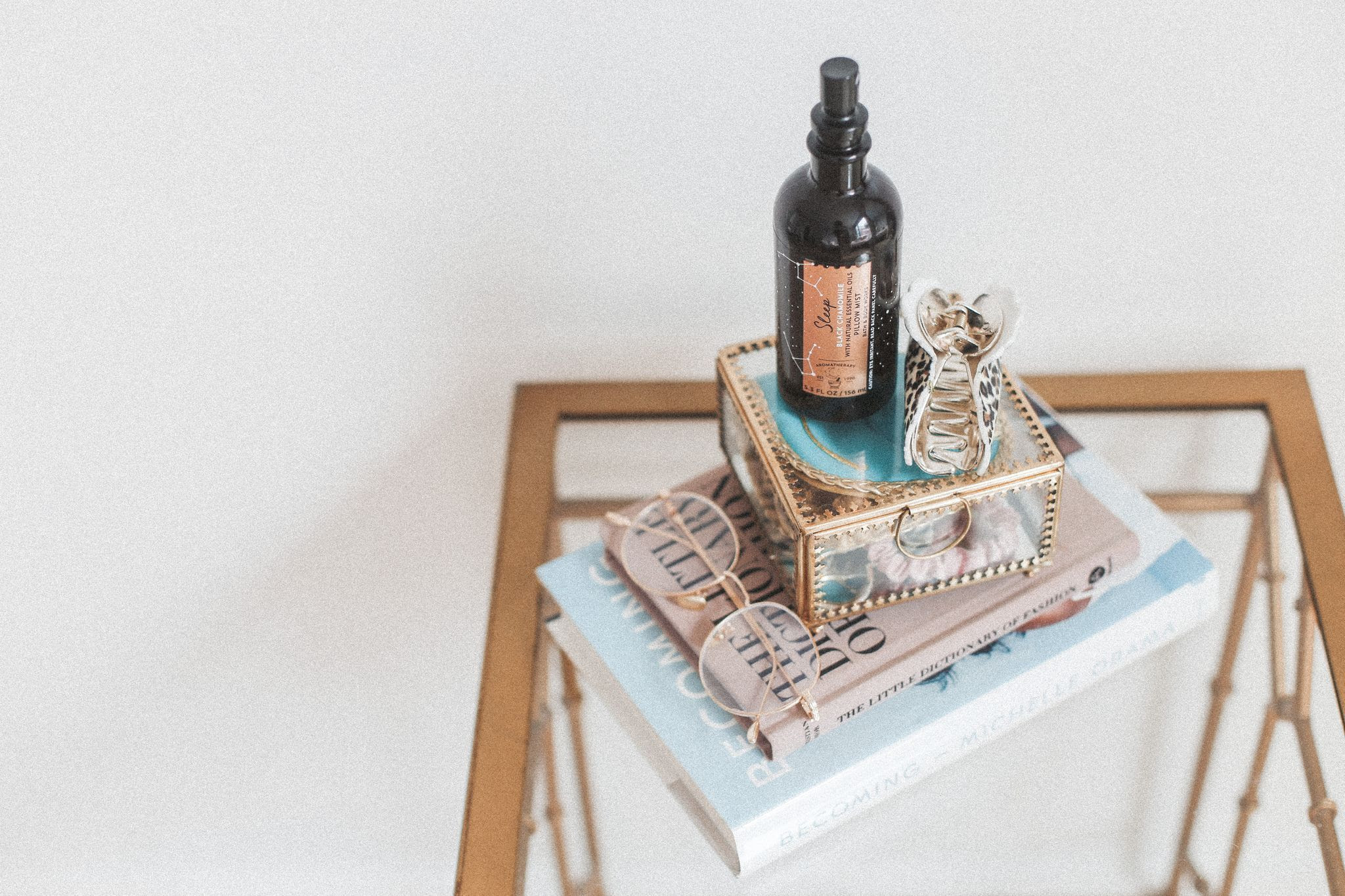 N°9. Buy IKEA furniture to save your wallet but put Anthropologie hardware on it to save your style. It's a great way to love IKEA, but look Anthro.
N°10. Pick up your nightstand every evening before bed. Stop hoarding the waters, chapsticks, and pens. It's not cute; trust me, I know. Some say it's easier to fall asleep in a clean space. It surely is a more pleasant way to wake up.
N°11. Make your bed every morning. Not only does it feel oh-so resort, but it's an accomplishment under your belt before the morning coffee even kicks in.
N°12. Decide on 03 favorite food items you always want in your kitchen, and intentionally keep them stocked. For me, it's English breakfast tea, popcorn, and almond milk — okay, and wine. I don't even drink wine every day. But these are my items that I always want on-had. It's an easy form of self-comfort to know your home harbors foods tailored to your desires.
N°13. Mirrors open up spaces. (Consider how mirror selfies will turn out and adjust mirror placement accordingly.)
N°14. Use your clothing or accessories as decor. Have a clothing rack in your room or hang your bags or hats on the wall.
N°15. Keep a pouch of lavender in your underwear drawer. I don't know why, but my grandmother told me so and I've never questioned it.

N°16. I love my Amazon Echo Dot ($40 right now). It reminds me to reorder Ember's food. Turns on my lights at 6:30pm and off at 10:30pm. Plays my morning news and my waking up playlists. She helps my home run like a smooth ship, and you can purchase her or the full-size Echo (has better speakers) on an inexpensive payment plan.

N°17. Have decorative towels in the bathroom.
Luxury means not everything should be functional.
N°18. Keep a stool in the bathroom to pretend you have a vanity. Nothing feels more fabulous than sitting down to get ready.
N°19. Fiddle leaf plants can come back from the dead. I've done it many times. Highly recommend if you want a plant but, again, are very busy.
N°20. Have coasters in your living room. Even if your furniture is inexpensive (IKEA, remember), treat it like it is expensive. You'll fool yourself into thinking you're much more boujee than you are. I do so daily.